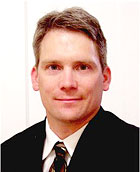 Mick Magin
More than 10 years experience in Networking and the computer peripherals industries at Paradyne, Minolta and Tech Data including international project management, technical support (both pre- and tier 4 post-sales), and engineering product support.
He stations in Tampa, Florida taking US sales responsibility as well as technical support responsibility.
He has various training experiences and certifications such as the MCP (Micrsoft Certified Professional).
He has a Master of Divinity from Princeton Theological Seminary, Princeton, NJ and a Bachelor of Arts, Molecular, Cellular, Developmental Biology, from the University of Colorado, Boulder, CO.